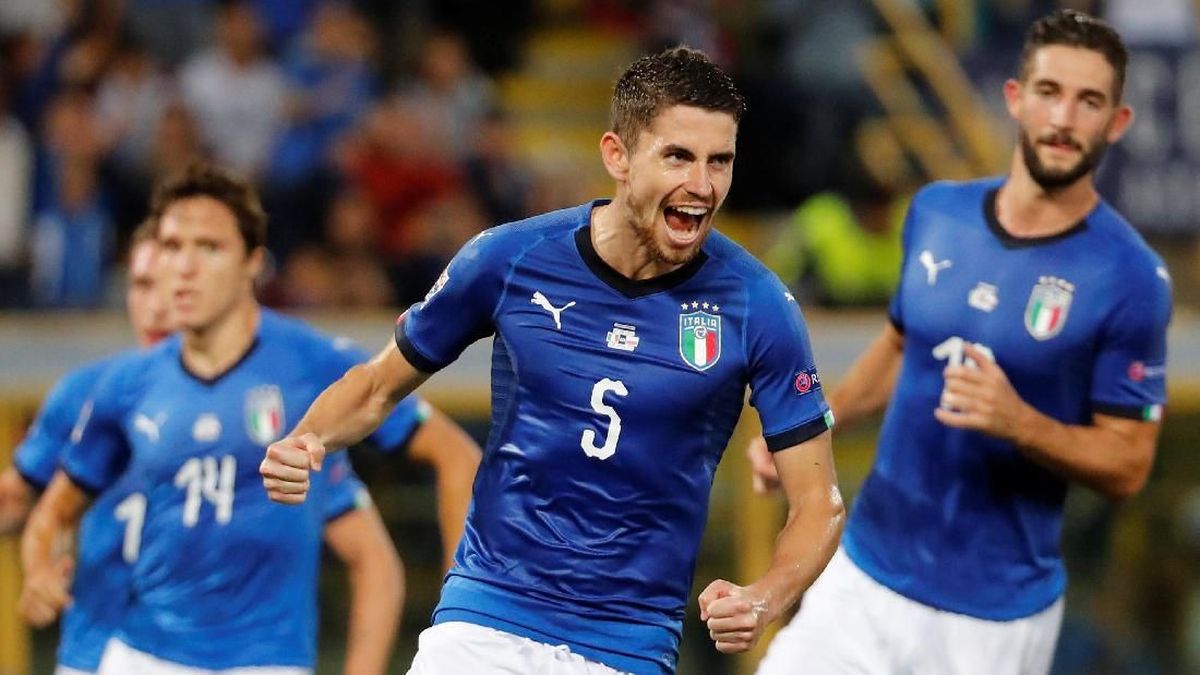 Jorginho sedang menjalani musim yang tak terlupakan. Gelandang Italia itu baru saja memenangi medali juara Eropa keduanya usai tampil sebagai juara Euro 2020.
Jorginho memimpin Italia saat mengalahkan Inggris lewat adu penalti 2-3 setelah seri 1-1 sampai perpanjangan waktu pada laga final, Senin (12/7) dinihari WIB.
Pemain kelahiran Brasil itu berpengaruh dalam permainan meski dianggap beruntung tidak dikartu merah usai menginjak Jack Grealish. Jorginho lantas gagal mengonversi penalti kelima Gli Azzurri usai sepakannya ditangkis kiper Jordan Pickford.
Meski begitu Jorginho secara keseluruhan tampil impresif di Euro 2020. Opta mengemukakan, Jorginho menciptakan rekor intersepsi terbanyak di sebuah turnamen Piala Eropa (25), lebih banyak daripada legenda sepakbola Prancis Marcel Desailly di Euro 1996.
Pada akhirnya, pemilik nama lahir Jorge Luis Frello Filho ini mengangkat trofi juara Piala Eropa. Menyusul kegagalan penendang kelima Inggris Bakayo Saka menjaringkan bola ke gawang. Italia Itu menandai kesuksesan kedua Jorginho di sepanjang musim panas 2021 usai sebelumnya membawa Chelsea menjuarai Liga Champions. The Blues memenangi titel keduanya dengan kemenangan 1-0 atas Manchester City di Dragao, Porto pada Mei silam.
Dengan dua gelar Eropa ini Jorginho menjadi pemain kesepuluh yang berhasil memenanginya dalam tahun yang sama. Dia merupakan pemain Chelsea ketiga yang mencapainya setelah Fernando Torres dan Juan Mata ketika the Blues menjadi kampiun Liga Champions 2011/12 dan Spanyol menduduki takhta Euro 2012.
Berikut ini adalah 10 pemain dengan gelar Eropa ganda di level internasional dan klub:
1964: Luis Suarez (Inter Milan & Spanyol)
1988: Hans van Breukelen, Ronald Koeman, Berry van Aerle, Gerald Vanenburg (PSV Eindhoven & Belanda)
2012: Fernando Torres, Juan Mata (Chelsea & Spanyol)
2016: Cristiano Ronaldo, Pepe (Real Madrid & Portugal)
2020: Jorginho (Chelsea and Italia)